The Insight Collaboration Committee of the Hinsdale Central PTO is charged with helping Hinsdale Central students in need of counseling services to overcome social and emotional problems they are facing.  According to the Treatment for Adolescents with Depression Study (TADS), a combination of treatment of medication and psychotherapy works best for most teens with depression.  There are many cases of depression in our Hinsdale Central student body.  The impact on families who struggle financially can often be the greatest.
We work directly with the social work department at Hinsdale Central.  Our social workers identify students and families who are in need of counseling services, but cannot afford them.  These students are directed to the Counseling Center at the Community House where professionals assess their situation and review their financial capability.  Once it has been determined there is a legitimate need and the student would benefit from counseling, the PTO is asked for assistance to offset the financial burden of individual, group or family therapy.
Many of us have been blessed with good fortune, and we are asking you to consider assisting the students that are in need of these services.
To help celebrate National Mental Health Month – it is for these students that we are asking for your support during the month of May.
Since the inception of the important committee in 2011, we have helped offset the cost of more than 500 therapy sessions for our students.
We have a goal of raising $5,000. It's a big number – but as we close out the 2017/2018 school year, it's an ideal time to take stock in your child's teenage journey, and to strongly consider supporting those students who are at risk emotionally.
We hope you will consider a donation.  Any amount is greatly appreciated.  No donation is too small and will help us reach our goal – the perfect last gift you can make in your senior's name as they leave Hinsdale Central.
Thank you for you consideration.  We wish you and your family a happy and healthy summer!
You can donate online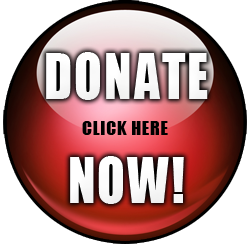 or mail donations to:
Insight Collaboration
c/o Hinsdale Central PTO
55th& Grant Streets, Hinsdale, IL 60521
(Checks payable to HC PTO with Insight Collaboration on the memo line)
With much gratitude, Cristen Orput (Insight Chair) and Suzanne Wychocki (PTO President)
insight@hcpto.org